Covid-19
Full reopening of schools from 8th March 2021
Parent letter regarding full reopening of schools.
Communication from Wakefield Council regarding school attendance during Lockdown 3
Update 4th January 2021
After tonight's announcement by the government, school will now NOT reopen tomorrow and children will move to online learning. More details will follow about remote learning.
Key workers: please bring your children to school as normal and give details of your profession to staff on the playground.
Many thanks for your support.
Update 22nd June 2020
High School Transition
This week, children attending Horbury and Ossett Academy will receive a 'transition pack' with some information enclosed. If your child is currently in school, they will bring this information home with them. If your child is currently not in school, your information pack will be posted to your address. Within your pack, is a transition project for your children to complete - this is not compulsory. Each Academy has provided a video that will support and explain the tasks in more detail. There is a link for both videos below:
Link to support video - Horbury Academy
Link to support video - Ossett Academy
Update 4th June 2020
Reopening of school
On 10th May, the Prime Minister announced a roadmap towards recovery, including plans for the phased return of some children to school from the week commencing 1st June.
Since those plans were announced, the Leadership Team have worked with the framework (provided by the DFE) to prepare and decide arrangements to support a safe and gradual return for the following year groups: Nursery, Reception, Year 1 and Year 6.
There is nothing that we want more than to get all the children back to school, but we have to manage this as safely as possible to support children, parents/carers and the staff. Recent updated guidance from Wakefield Local Authority meant that we had to PAUSE the reopening of school to wider year groups on 1st June. We hope that the reopening will go ahead as soon as possible and as soon as we have a definitive date for this, we will inform you.
For further details on arrangements and preparations, please view and read the letter attached in the link below.
Reopening of school - Letter to parents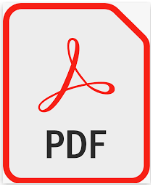 Update 22 March 2020
Department for Education
We have asked parents to keep their children at home, wherever possible, and for schools to remain open only for those children who absolutely need to attend.

It is important to underline that schools, all childcare settings (including early years settings, childminders and providers of childcare for school-age children), colleges and other educational establishments, remain safe places for children. But the fewer children making the journey to school, and the fewer children in educational settings, the lower the risk that the virus can spread and infect vulnerable individuals in wider society.

Schools, and all childcare providers, are therefore being asked to continue to provide care for a limited number of children - children who are vulnerable, and children whose parents are critical to the Covid-19 response and cannot be safely cared for at home.

While as many schools as possible should try to stay open for eligible pupils, this will not be possible for all settings and the local authority should coordinate pooling of resources so pupils are able to access provision elsewhere.
The above information is a direct quote from the DFE updates from March 22 2020.
This is not a statement from Snapethorpe Primary School.
I must ask all parents to adhere to this guidance.
If you fall into the critical workers list then please email: office@snapethorpeprimary.co.uk to see if we can accommodate your request. Remember if your child can be cared for safely away from school then we must ask that your child does not attend or only attends when necessary.
School is now not providing 'education' but 'care' for a limited number of pupils.
Home Learning Tasks

Please click on the links below for some additional learning resources at home. They have been put together by the Teachers in school.
Home Learning - W/B 20th April 2020 - Day 1
Home Learning - W/B 27th April 2020 - Day 1

Home Learning - W/B 4th May 2020 - Day 1
Home Learning - W/B 11th May 2020 - Day 1
.Home Learning - W/B 18th May 2020 - Day 1
.Home Learning - W/B 1st June 2020 - Day 1
.Home Learning - W/B 8th June 2020 - Day 1
Home Learning - W/B 15th June 2020 - Day 1
Home Learning - W/B 22nd June 2020 - Day 1
Home Learning - W/B 29th June 2020 - Day 1
Home Learning - W/B 6th July 2020 - Day 1
Home Learning - W/B 13th July 2020 - Day 1
Home Learning - W/B 20th April 2020 - Day 2
Home Learning - W/B 27th April 2020 - Day 2
Home Learning - W/B 4th May 2020 - Day 2
Home Learning - W/B 11th May 2020 - Day 2
Home Learning - W/B 18th May 2020 - Day 2
.Home Learning - W/B 1st June 2020 - Day 2
.Home Learning - W/B 8th June 2020 - Day 2
Home Learning - W/B 15th June 2020 - Day 2
Home Learning - W/B 22nd June 2020 - Day 2
Home Learning - W/B 29th June 2020 - Day 2
Home Learning - W/B 6th July 2020 - Day 2
Home Learning - W/B 13th July 2020 - Day 2
Home Learning - W/B 20th April 2020 - Day 3
Home Learning - W/B 27th April 2020 - Day 3
Home Learning - W/B 27th April 2020 - Day 3
Home Learning - W/B 11th May 2020 - Day 3
Home Learning - W/B 18th May 2020 - Day 3
.Home Learning - W/B 1st June 2020 - Day 3
.Home Learning - W/B 8th June 2020 - Day 3
Home Learning - W/B 15th June 2020 - Day 3
Home Learning - W/B 22nd June 2020 - Day 3
Home Learning - W/B 29th June 2020 - Day 3
Home Learning - W/B 6th July 2020 - Day 3
Home Learning - W/B 13th July 2020 - Day 3