At Snapethorpe Primary School, the health, safety and well-being of our pupils is our top priority. All staff, governors and volunteers share this commitment to safeguarding our pupils. The school is committed to safeguarding and promoting the welfare and safety of all pupils and expects all staff and volunteers to share this commitment. We strive to ensure that consistent and effective safeguarding procedures are in place to support families, pupils and staff at school. We are committed to ensuring our pupils are safe, happy and well. Keeping children safe and well whilst they are in school and outside of school too is paramount.

We have robust and rigorous procedures in place to protect children. Our Designated Safeguarding Lead is Mrs Cross (Deputy Headteacher), Mrs Paterson (Senco) is the Deputy Designated Safeguarding Lead and Mrs Byrne is our Lead Child Protection and Safeguarding Officer. Other members of staff from the Pastoral Team have also had designated safeguarding lead training and are able to deputise when required. Our Governors also monitor safeguarding to ensure that the school is performing its' duties effectively.

Children are given ample opportunity to share any worries they may have and adults take seriously what they tell us. All school staff are trained in Safeguarding and children are made aware of the adults they can talk to if they have any concerns or worries. Staff are trained to look out for signs of physical/emotional harm, sexual or neglect and are required to report these to a member of the Designated Safeguarding Lead (DSL) team.

We acknowledge and sign up to Wakefield's Young Peoples Charter and actively promote this across school.

If we have a problem or need your help, we expect that, as adults, you will:

1. Do your best to help us be safe
2. When there are choices about what can be done consider our opinions and respect our wishes
3. Always be ready to listen to us and speak with us
4. Value us and always involve us
5. Treat us with care and respect
6. Be clear about how things work and what we should expect to happen
7. Take what we say seriously
8. Involve the right people, at the right time, when we need it
9. Look after our information and take care how you use it
10. Get to know us and understand our lives
Wakefield Young Peoples Charter
WDSCB – Wakefield District Safeguarding Children Partnership. For resources on a wide range of safeguarding topics locally https://www.wakefieldlscp.org.uk/education/
Keeping Children Safe in Education September 2021

https://www.gov.uk/government/publications/keeping-children-safe-in-education--2

Early Help

We work in partnership with our Local Authority to ensure that our families have access to the help they need as soon as they need it.
Wakefield's Early Help Website contains support, advice, information and resources to enable all families get the right help at the right time:
http://earlyhelp.wakefield.gov.uk/
More information about safeguarding can be found on these links
Supporting students wellbeing
https://www.gov.uk/guidance/supporting-pupils-wellbeing
Parental Advice supporting wellbeing
https://www.gov.uk/government/publications/covid-19-guidance-on-supporting-children-and-young-peoples-mental-health-and-wellbeing
Safeguarding and remote education
https://www.gov.uk/guidance/safeguarding-and-remote-education-during-coronavirus-covid-19
We use Wakefield Resilience framework to build resilience in our students.
https://www.riskandresilience.org.uk/
As well as embedding this into our curriculum.
https://www.gov.uk/childcare-parenting/mental-health-of-children-and-young-people
https://www.pshe-association.org.uk/curriculum-and-resources/resources
https://youngminds.org.uk/youngminds-professionals/
Other contacts and further information:

• Social Care Direct Wakefield (0345 8503 503).
• For more information on Safeguarding in out of school Sports Clubs/Activities


This school is taking part in Operation Encompass. Where we receive information if police have been called out to a domestic abuse incident and any of our pupils were present.
http://www.operationencompass.org/

http://www.wakefield.gov.uk/health-care-and-advice/adults-and-older-people-services/domestic-abuse

Gaming Advice

https://www.nspcc.org.uk/preventing-abuse/keeping-children-safe/online-safety/online-games-helping-children-play-safe/
Pupils are encouraged to access local support via WF-I-Can website.
https://wf-i-can.co.uk/
Keeping children safe online
Parent Helpsheet - thinkuknow
Do you need help or advice?

Below you can find places and people who can help you if you're worried or need some help.

Remember, adults in school are great at helping and finding help for you. Mrs Cross, Mrs Paterson, Mrs Byrne and Miss Park have all had special training to help children in need but any of the adults in school know what to do if you ask for help.

If you prefer help from somewhere else you can contact: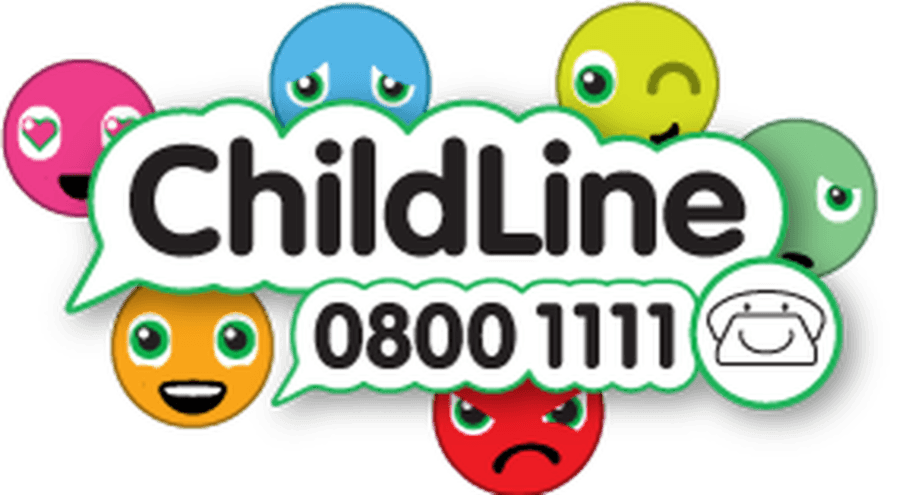 childline: 0800 1111
or click below to access the website
https://www.childline.org.uk/
They can talk to you about all sorts of things, including bullying, school, things happening at home or when you are out playing.
If you are worried about something online you should report to: CEOP

Young minds also have some great resources to sensitively talk to children about the Corona Virus and Social isolation.
https://youngminds.org.uk/
NSPCC helpline

If you're worried about a child, even if you're unsure, contact the NSPCC's professional counsellors 24/7 for help, advice and support.
Call 0808 800 5000 or email help@nspcc.org.uk.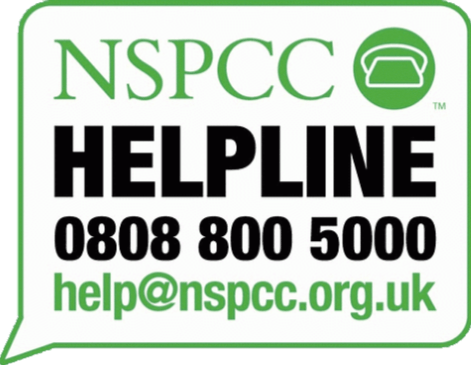 Tips for staying safe online:
Always be careful when you are using the internet. It can help you to keep in touch with your friends and help your education – but it can also cause harm – to you and to others. Remember help is always available at school if you are having any problems online. Don't be afraid to talk to your teacher or another adult at school.

If you or anyone you know is worried about Child Exploitation, Online Protection or anything related to Internet safety please click the link below which will take you to the CEOP reporting website:

• CEOP Helpful links to look at with your family.
• Think You Know Age 5 -7
• Think You Know Age 8 - 10
• Think You Know Age 11 - 13

• Make sure you keep new online friends strictly online. If someone you don't know asks to be your online friend you must ensure an adult knows about it.

• Know how to use the CEOP Button and how to report it to the CEOP Centre if you are concerned about someone's online behaviour towards you.